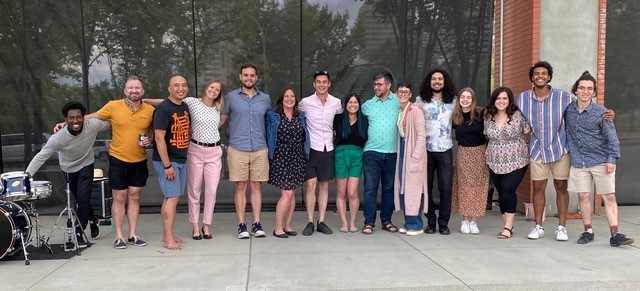 'Nuf Sed sings a wide variety from jazz to chamber music, with a focus on contemporary a-cappella.
In recent years the group has traveled across Canada, Japan, and Europe and they have been featured at the following festivals and conferences:  Banff Rocky Mountain Music Festival (featured showcase group for 19 years), Whistler Cantando Festival (2016), Musicfest Canada (Toronto 2015), Podium 2016 (Choral Canada National Conference), Choralfest South Jazz (Calgary 2016). 
Check out our music on YouTube!